USA Needs 100K of Nurses and Caregivers
Due to the spike of the number of retirees in the United States, hundreds of thousands of caregivers will be needed in the next 13 years.
This is according to the Pilipino Workers Center (PWC) based in Los Angeles. PWC executive director Aquilina Soriano Versoza said, "The baby boomers are in the retirement age, and everyday about 10,000 people per day turn 65 in this country. It's growing exponentially, and the need for care is growing exponentially as well."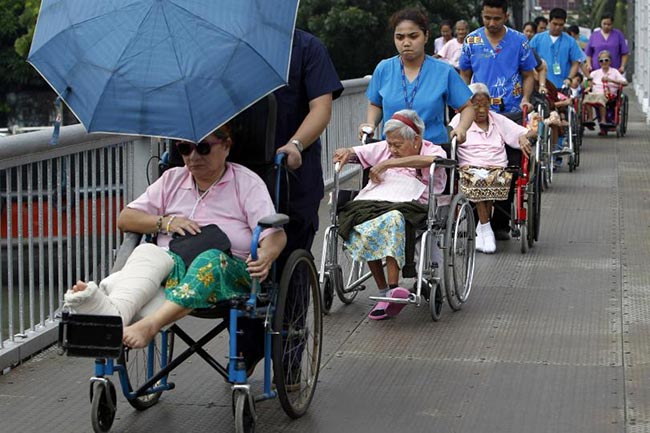 If the numbers do not change, she added that there is going to be a shortage of caregivers in the United States totaling to a million.
Aside from caregivers, there was a strong recruitment and employment base for Filipino nurses in America, according to Dorothy Gamoning, executive director of Search to Involve Pilipino Americans (SIPA).
However, newly -elected US President Donald Trump has campaigned for the "America First" policy thus threatening not only the recruitment of Filipino caregivers and nurses, but other jobs of Filipino immigrants as well. Nonetheless, PWC is keeping a positive outlook.
Versoza stated that most jobs that immigrants do are jobs that natives do not want to do due to low pay and instability. Thus, jobs are not really being taken away by them, but merely filling gaps.
It may have direct threat to undocumented immigrants since Trump has promised to beef up immigration enforcement and deport everyone who really caused a lot of fear and trouble.
US State Department Deputy Spokesperson Mark Toner clarified that the US will continue to work with the Philippines on issues concerning immigration.
"It's one of our core relationships certainly in Asia. But even beyond that, it is a relationship that is defined by many thousands of Filipino-Americans who have made home in our country but remained culturally tied to the Philippines," Toner said.