OFWs Now Exempted From Paying Airport Terminal Fee
Good news to all our Overseas Filipino Workers! Starting April 30, 2017, OFWs are no longer required to pay Php550 terminal fee when purchasing plane tickets at all ticketing office or travel agencies. Meanwhile, the exemption for those buying plane tickets online will be implemented on July 30.
This became possible after an agreement was signed by the Manila International Airport Authority, Civil Aviation Authority of the Philippines and 40 airline companies exempting all OFWs from paying terminal fees.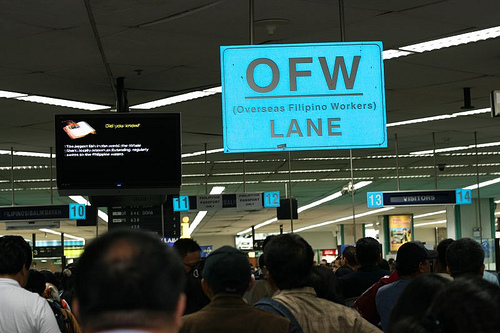 To be able to take advantage of the exemption, an OFW will need to present their overseas employment certificate or valid employment contract and recent pay slip upon checking in at the airport before departure. The documents will serve as proof of their employment as an overseas Filipino worker.
MIAA is also giving terminal fee refunds to OFWs who paid during the previous management of the agency. For OFWs who are qualified for the refund, they would need to coordinate with the accounting section of MIAA and present documents like boarding pass and copy of overseas employment contract.
"If it they have not been refunded yet, they can go to our office and have their unrefunded fees returned to them," said MIAA General Manager Ed Monreal.
Although some airline companies disclosed that the said policy would take a hit on their revenue, they agree that it is important to provide passengers the benefits they deserve.
"There is a reduction in revenue. What is important is the government is able to fix the problem. This is just a little sacrifice on the part of the airline. But in the end it's the benefit of the riding public," said Philippine Airlines President Jimmy Bautista.
OFWs and labor rights group received the news gratefully stating that the move would give OFWs a huge convenience.