Hiring: Filipino Workers For Job Vacancies in KUWAIT
Kuwait is an Arab country in Western Asia having the fourth highest per capita income in the world. Due to the healthy economy, the workforce is composed of many expatriates, including Overseas Filipino Workers.
Presently, the country is still in search for Filipino workers to join their work force. Employers from Kuwait have commissioned recruitment agencies in the Philippines to pool manpower and deploy them in their country.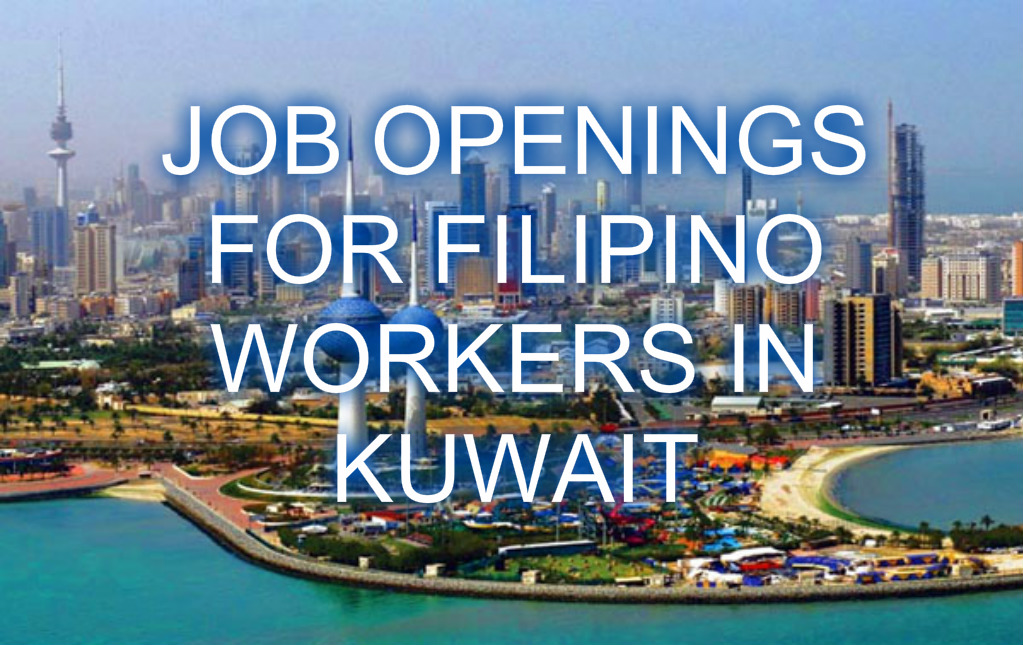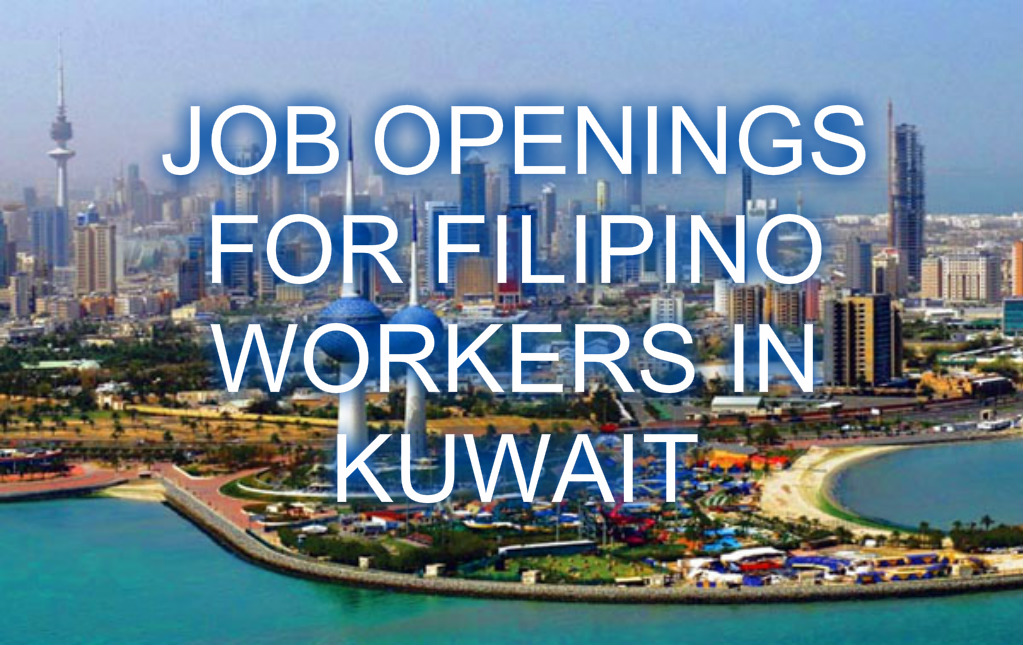 Here we listed the job vacancies for Kuwait deployment and the corresponding POEA-accredited manpower agencies to help you with the recruitment process.
COOK (FRYERS, GRILLERS, PREP COOK, LINE COOK): 20 Vacancies
FOOD SERVER (SERVICE CREW, WAITER, WAITRESS): 30 Vacancies
RESTAURANT SUPERVISOR: 5 Vacancies
Urgent Hiring!
EMPLOYER'S PERSONAL INTERVIEW
APRIL 20, 2017 (THURSDAY) @ 8:00am
Venue: JENERICK INTERNATIONAL MANPOWER INC.
Address: 1779 Dian St. corner Casino St. Palanan Makati City
JENERICK INTERNATIONAL MANPOWER INC.
POEA License No: POEA-086-LB-080714-R
Address: 1779 D Dian Street Corner Casino Street, Brgy. Palanan Makati City
Tel No.: 8329579 / 5509357
Website: https://jenerick.workabroad.ph
MASSAGE THERAPIST: 18 Vacancies
KITCHEN HELPER: 20 Vacancies
WAITRESS: 40 Vacancies
STAFF NURSE: 500 Vacancies
GLOBAL PROFESSIONAL RESOURCES PHIL. INCORPORATION
POEA License No: POEA-044-LB-110413-R
Address: 2-A, 1325 M. Adriatico Street Ermita Manila
Tel No.: 310-9937 / 310-9938
Website: https://globalprofessional.workabroad.ph
ALL AROUND BEAUTICIAN: 10 Vacancies
MANICURIST / PEDICURIST: 10 Vacancies
MASSAGE THERAPIST: 10 Vacancies
CAR WASHER: 5 Vacancies
DOMESTIC HELPER: 50 Vacancies
AUTO DIESEL MECHANIC: 10 Vacancies
NAIL TECHNICIAN/ BEAUTICIAN: 10 Vacancies
GOLD ICON RECRUITMENT & PROMOTION INC.
POEA License No: POEA-200-LB-110415-R
Address: Unit 201, De Leon Center, #1151 M.H Del Pilar St., Cor., Nuestra Sra. De Guia St. Ermita Manila, Philippines (In Front Of ERMITA CATHOLIC CHURCH / SCHOOL) Manila
Tel No.: 714-6175/542-8120/0922-881-25969/0947-575-7361
Website: https://goldicon.workabroad.ph
AUTO DETAILER (LUXURY CAR): 10 Vacancies
AUTO POLISHER (LUXURY CAR): 10 Vacancies
BARBER: 25 Vacancies
BICYCLE MECHANIC / TECHNICIAN: 5 Vacancies
CAR TINT INSTALLER: 30 Vacancies
FEMALE PHOTOGRAPHER: 25 Vacancies
MASSAGE THERAPIST: 130 Vacancies
MERCHANDISER (WINDOW FILM): 10 Vacancies
SALES AGENT (WINDOW FILM): 10 Vacancies
SALES ASSOCIATE (WINDOW FILM) : 10 vacancies
SALESMAN (WINDOW FILM): 10 vacancies
HAIRDRESSER/ STYLIST: 25 vacancies
PET GROOMER: 10 Vacancies
COMPUTER PROGRAMMER: 20 Vacancies
JTC INTERNATIONAL MANPOWER SERVICES INC
POEA License No: POEA-017-LB-012816-R
Address: Room708, 7/F Dona Felisa Syjuco Bldg., 1872 Remedios Street Corner Taft Avenue, Malate Manila
Tel No.: +632 554 1356 loc 102-108
Website: https://jtc.workabroad.ph
HOUSEHOLD SERVICE WORKERS: 50 Vacancies
MASSAGE THERAPIST: 20 Vacancies
BEAUTICIAN: 10 Vacancies
CLEANER: 20 Vacancies
SALES LADY: 20 Vacancies
SALES MAN: 20 Vacancies
A. KANAN MANPOWER CORP.
POEA License No: POEA-101-LB-040416-R
Address: 214 Gedisco Center Mabini St Ermita Manila
Tel No.: 3100427/4006698/3105198
Website: https://akananmanpower.workabroad.ph
For qualifications and requirements, contact the agencies directly for more details. Be vigilant against illegal recruiters and only transact with POEA accredited agencies. Like and follow our Official Facebook Page to get the latest updates and job openings in Kuwait and other countries.