10-year Passport Validity to Start on January 2018
Philippine passports are one of the documents that are really hard to process. It is not something that you can obtain just as easily as other government documents. Thus, many Filipinos rejoiced on the news that the passport validity will be extended from five years to ten years.
Last August, President Rodrigo Duterte signed Republic Act No. 10928 amending Section 10 of RA 8239 or the Philippine Passport Act of 1996. Meanwhile, the Department of Foreign Affairs (DFA) has released the implementing rules and regulations for the said act.
According to the guidelines, there will be no changes in the current passport except its validity which is extended to 10 years for Filipinos 18 years old and above. However, minors or those who are below 18 years old will still be issued passports with five-year validity.
The Implementing Rules and Regulations (IRR) of RA No. 10928 as released by DFA.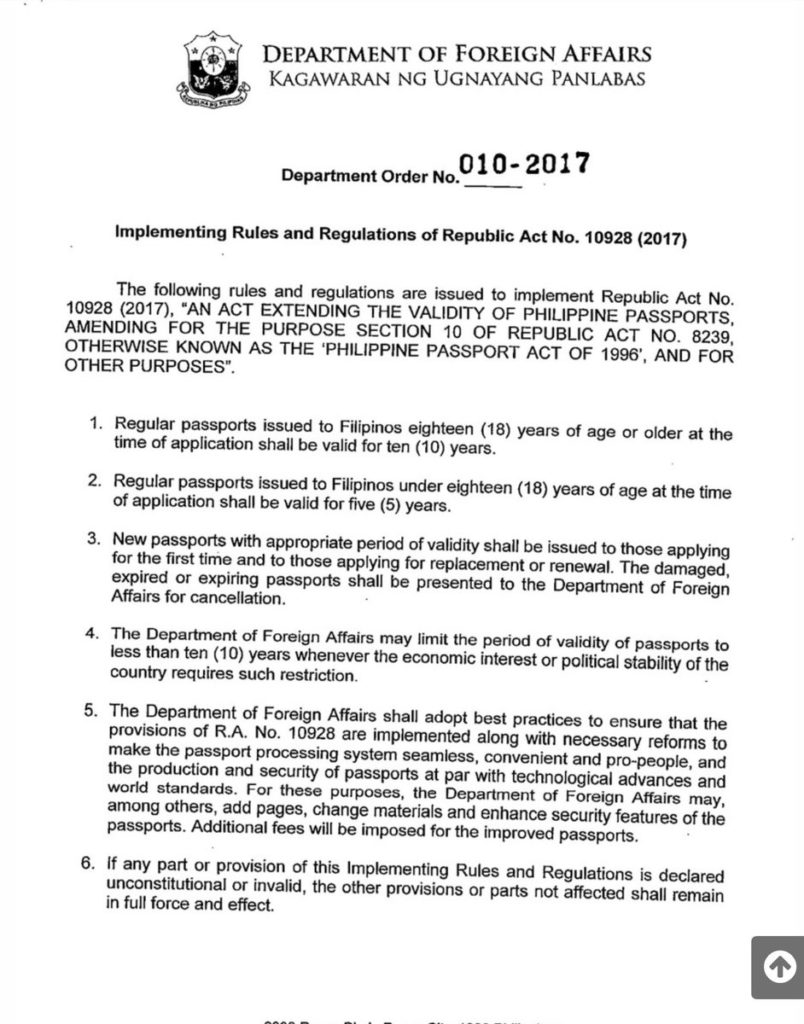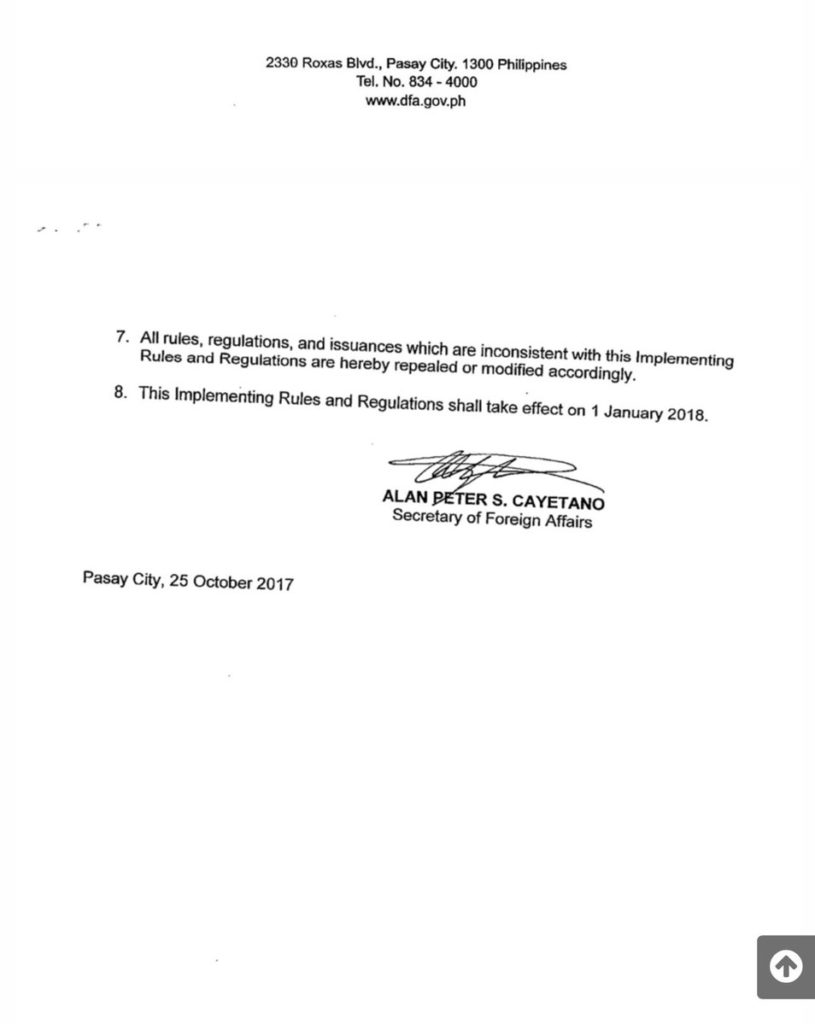 The DFA can also limit the validity of passports to less than ten years "whenever the economic interest or political stability of the country requires such restriction."
The passport with 10-year validity is worth Php950. Those with damaged, expired, or expiring passports must present them to DFA for cancellation while applying for replacement or renewal.
"The Philippine passport with 10-year validity will be introduced beginning the 1st of January 2018," Presidential spokesperson Ernesto Abella said.
Even though the said law was signed last August, Foreign Secretary Alan Peter Cayetano stated that the Philippine government needs time to properly inform other countries about it.
The said measure is expected to give convenience to Overseas Filipino Workers who often needed to file a leave from work and travel to Philippine embassy or consular office just to get their passports renewed.
President Duterte also ordered establishment of additional consular offices for faster issuance of passports to the public.